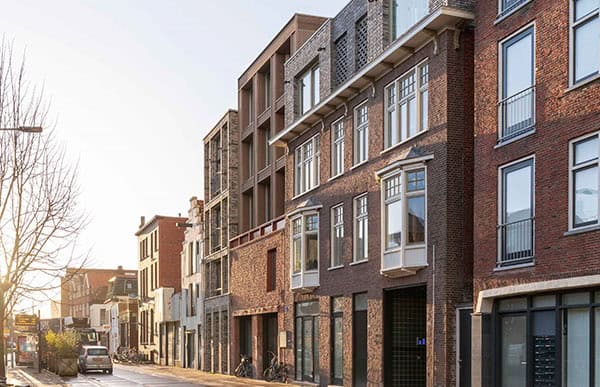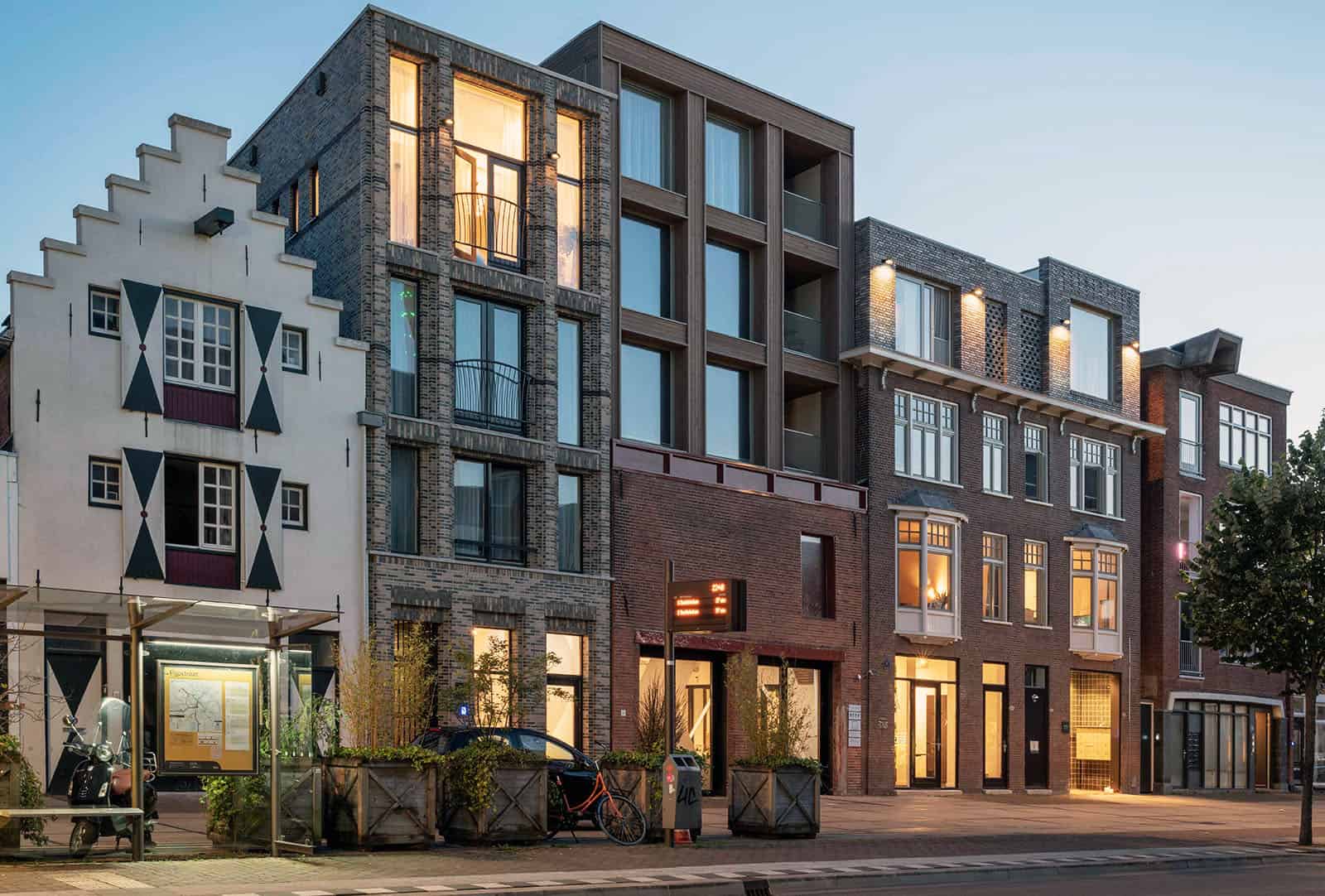 Description
Timber stockyards for the sale of timber from the 18th century, commonly known as wood stacks, are extremely rare in the Netherlands. So how special it is that after the relocation of a well-known timber trade in Groningen, the left side of one of the two premises that had become vacant turned out to be a wood stack from 1732!
In consultation with the municipality of Groningen, it was decided to preserve the wood stack and give it a prominent place in the new design.
Two building blocks with luxury flats have now been realised: one on the street side and one against the rear boundary of the plot with a courtyard in between. Using a steel table construction allowed the original timber pitch to be left untouched. The facade is executed in Siberian larch. This project was designed by Buro DECIDE. They themselves moved into the office on the ground floor.