We are the sixth generation
knowledge & craftsmanship since 1868
'An expert is a man who has stopped thinking – he knows!'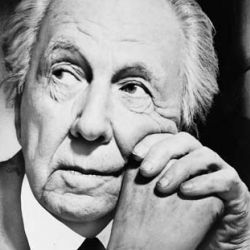 There is a very good reason that we like to use this quote from one of the most famous twentieth century architects, Frank Lloyd Wright (USA 1867-1959). After all this time in the business, we feel that we are entitled to call ourselves experts in the field of different wood species. Not only as far as knowledge is concerned, but also when it comes to the application of wood. As a specialist, we take on contracts of three to six months in the wood chain, and we have specialised in certified softwood species. In addition, we work closely with renowned sawmills so that we know better than anyone what the origin and the quality of the wood is that we use. As a stockist supplier, we offer important advantages when it comes to delivery times and flexibility.
Moreover, we have the knowledge to work your wood products perfectly and make them sustainable, modify them and make them fire retardant. Our employees are well trained, highly specialised and control the purchasing and sales processes. They are in daily contact with suppliers and customers all over the world and make regular purchase trips to the countries of origin. With this specialist approach, we have built up a lot of knowledge about market developments and areas of application. This is why we have a leading position in the Dutch market. Since 2017, Gras Wood Wide has been our umbrella name.
FOR YOUR PROJECTS, CONSIDER GRAS WOOD WIDE SUSTAINABLE AND CERTIFIED WOOD.
WE SPECIALISE IN WOODEN FACADE CLADDING AND CAN SUPPLY A VARIETY OF SIZES/DESIGNS.
TAILORED ADVICE
We offer a suitable solution for every situation and every budget. Thorough knowledge of wood construction is indispensable for this versatile material. Our expert staff is happy to think along with you.
SUSTAINABILITY
Sustainability is more important than ever. We sell wood
that lasts a long time. Some sorts are protected from climatic
influences and environmental conditions for up to 60 year.
CERTIFICATION
Gras Wood Wide only trades in wood from responsibly managed forests. We select our suppliers on this basis. Our products are FSC® and PEFC™ certified.