DOWNLOADS AND EXTERNAL LINKS
OTHER INFORMATION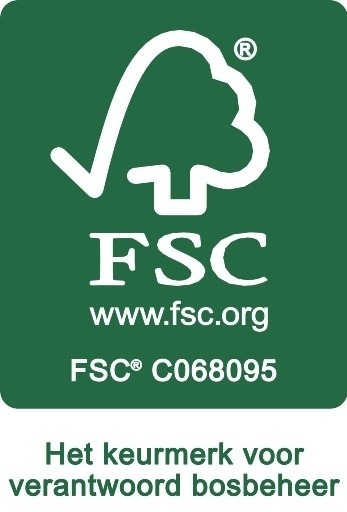 FSC® (Forest Stewardship Councel) is a global, independent organisation that aims to promote responsible forest management. Its members include forest owners and environmental organisations. Gras Wood Wide is FSC® certified as a trading company (Chain of Custody).
Our certificate number is: SKH-COC-000017.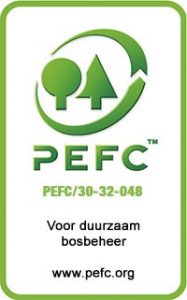 PEFC™ (Programme for the Endorsement of Forest Certification schemes) was set up by several European organisations. The certificate indicates that the wood supplied from the FORESTS certified with PEFC™ is sustainably managed. Gras Wood Wide is PEFC™ gecertificeerd als handelsbedrijf (Chain of Custody).
Ons certificaatnummer is: SKH-PEFC-COC-5010.
CE AND BUILDING DECISION
Most of construction products must have a CE marking since the entry into effect of the new Building Act (1 April 2012) if there is a appropriate standard. This is the case for structural wood, cladding and wooden floors. Constructive wood may only be marked if the company has a declaration of conformity.
CE marking on structural wood mandatory
The coexistence period for wood for constructive applications according to NEN-EN 14081 'Wood constructions – by strength sorted wood with a rectangular cross-section' ended as of 31-12-2011. This means that all wood traded for constructive applications since 1 January 2012 must be made of a CE brand. CE marking is an obligation applicable to manufacturers of construction products as soon as the product is included in the Building Products Directive and is traded in Europe. The aim of CE marking is to create free trade within Europe. CE therefore stands for Conformité Européenne or freely translated it into conforming to European rules and standards.
The European Timber Regulation (EUTR 995/2010) came into force on 3 March 2013. The EUTR prohibits the entry into the internal market of illegally harvested timber and its products. In accordance with the EUTR, it is not a requirement for operators and/or traders to provide a declaration/certificate that the timber and/or wood products supplied are in conformity with the EUTR. However, there are obligations that 'market participants' and 'traders' must meet.