SILA
Siberian larch comes from the area bordering the Arctic Ocean. Thanks to the extreme climate, the Siberian larch grows considerably slower than its European counterpart. As a result, the structure of the wood is much more homogeneous, making it highly durable (class II-III).
PURE NATURE
Siberian larch is a hard and heavy wood type with a firm structure and a colour that varies from light yellow to salmon pink. With flat annual rings and a flat grain one can see a clear flame pattern.
unique look and feel
always in stock
various dimensions possible
highly durable
Sila comes in various qualities. Each quality is carefully sorted so you will only have the best wood. The name Sila is only granted by us if the wood meets the highest quality standards. The wood is highly durable, straight and fine grained, and more wear-resistant than pine, for example.
Sila means 'strength' in Russian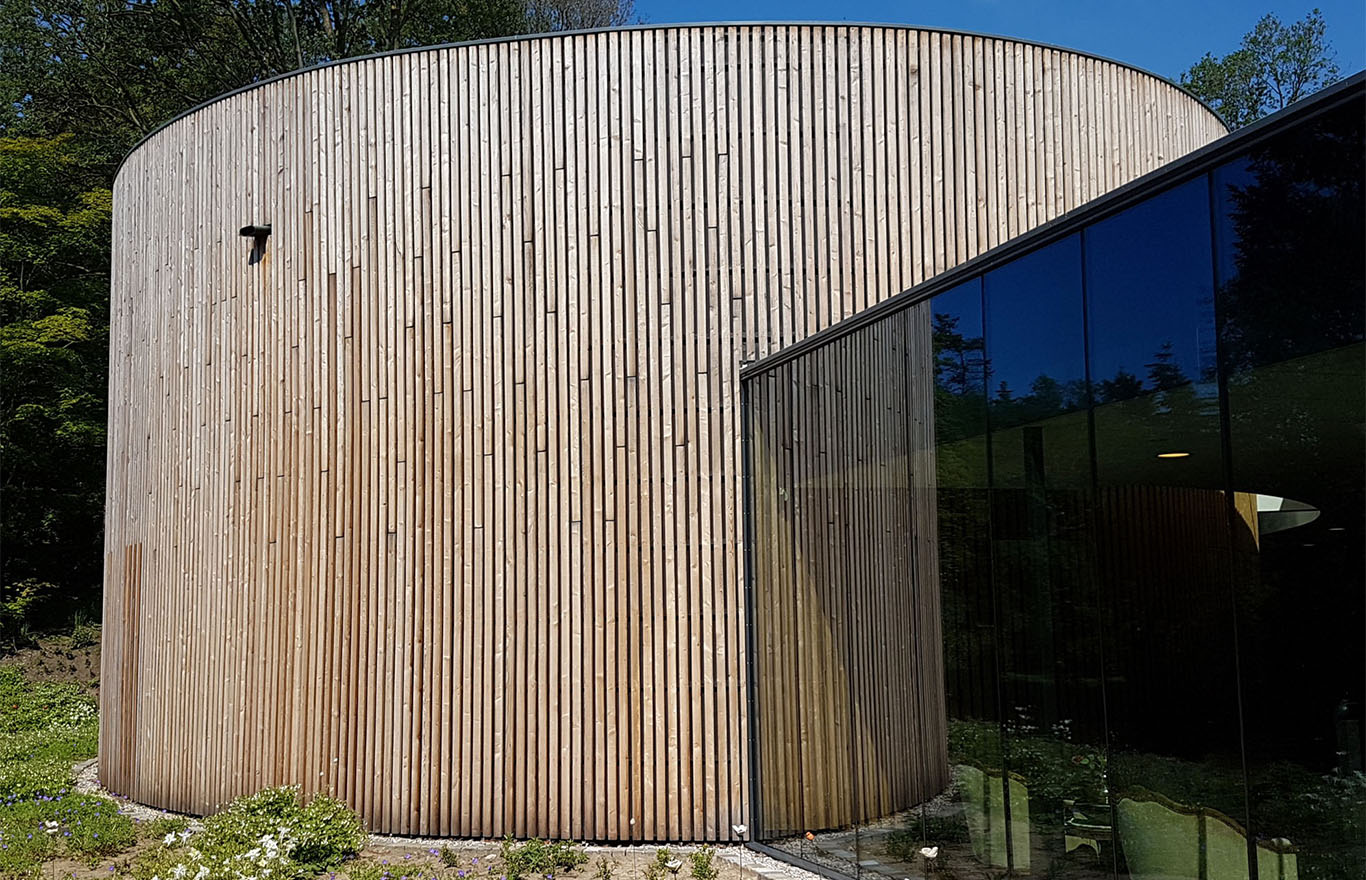 Haarlo – Crematorium 'Hart van Berkelland' – 2017
This crematorium is situated next to the original buildings of the Aamschot estate and its exterior fits in perfectly with the park environment. The round shapes on the interior and exterior are made entirely out of wood. The existing buildings on the estate have been renovated in the original style, but adjusted to modern standards. These buildings have been designed to allow family and friends to meet after the service.