SCANDINAVIAN SPRUCE
Spruce wood is the wood of the Norwegian spruce and the most commonly used coniferous wood in the Netherlands. It is easy to process and relatively cheap.
ORIGIN
Scandinavian spruce grows slowly, which means that it is more durable than central European spruce. This is because the trees grow in mountainous regions. As a result, they grow more slowly, resulting in smaller annual rings and firmer wood.
Botanical name: Picea Abies
Growth area: Northern and Central Europe, Scandinavia (Sweden, Finland, Norway), Baltic states (Latvia, Lithuania), Russia, Slovakia, Czech Republic and Romania
Wood type: coniferous wood
Scandinavia (Sweden, Finland, Norway)
The Baltic states (Latvia, Lithuania)
The story goes that one of the first Dutch wood merchants switched two Swedish names by accident. Ever since, 'gran' means spruce, and 'furu' means pine wood.
VERSATILE CONIFEROUS WOOD TYPE
Spruce can be used for many purposes, both inside and outside
By nature, spruce is suitable or can be made suitable for almost any application. From simple building constructions to the manufacture of high-quality end products, such as door and window frames, stairwells, furniture, laminated trusses, etc. Moreover, spruce wood can be sawn, drilled, milled and sanded.
Spruce is light, almost white when it is freshly sawn. Spruce from Scandinavia is always delivered shipping dry and can even be dried especially in one process depending on the requirements for its final use. The grains are straight and fine to coarse (depending on the growth area).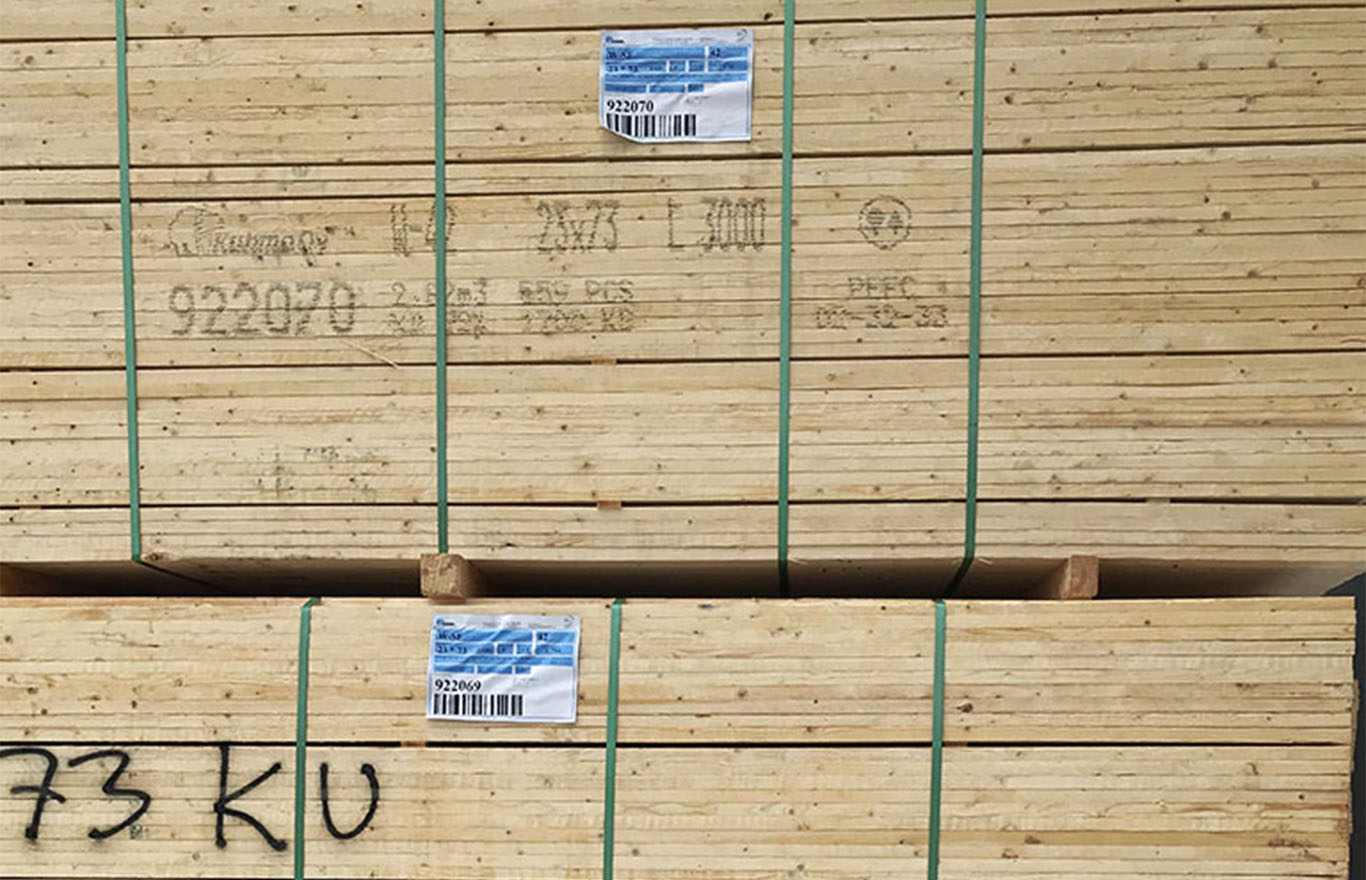 Kuhmo Oy – Sawmill Finland
Kuhmo Oy is a dynamic and independent sawmill that started in 1959. They focus on ecologically, socially and economically viable forestry and get their wood mainly from the surrounding state and privately-owned forests in Kainuu and North Karelia. Every year, they produce about 400,000 m3 of timber. They are known for their fast and accurate deliveries, which is one of the reasons why we are keen to work with this sawmill.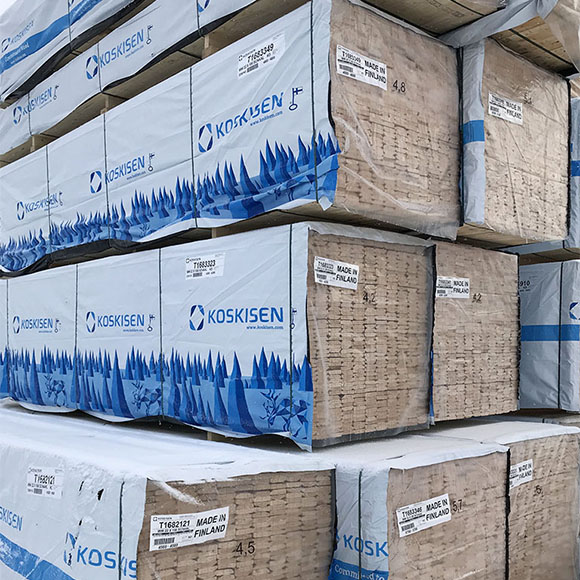 Koskisen – Sawmill Finland
Koskisen is a family-owned sawmill that is more than one-hundred years old and an expert in the wood industry. Its roots lie in Kärkölä where Kalle Koskinen, the family company's founder, started in the saw industry in 1909. Kalevi Koskinen, Kalle's son, continued the work of his father and the third and fourth generation are currently actively developing the company's wood processing activities. We have been working with this company to our fullest satisfaction.
THE QUALITY OF WOOD
STARTS WITH THE GROWTH AREA
GARDEN WOOD
Our garden wood consists primarily of Scandinavian spruce in knotted quality and in varying dimensions. We are delivering straight from the sawmill. This does not mean that we can only deliver full freights. It is also possible to specify a half-freight (25 m3) or a number of packages.
Product range:
Tongue and groove boards, overhanging/half-timber
18 x 130 mm
Boards, 18 x 145 mm
Poles, 70 x 70 mm / 90 x 90 mm
Beams/Frames, 44 x 70 / 95 / 145 mm
Profiles, deviating sizes or profiles upon request