ROYAL WOOD
Solid wood facade cladding with an extremely long lifespan of up to 60 years. It is very environmentally and maintenance friendly. High-quality with a natural look and feel.
PERFECT PINE
Gras Wood Wide has been in the pine wood business since 1868. This high-quality pine wood has been used extensively since ancient times. This durable Royal impregnated Scandinavian pine wood withstands any weather condition and requires less maintenance than any other type of impregnated wood. The benefits of this wood are minimal maintenance costs and considerable time savings.
BENEFITS OF ROYAL WOOD
available in six colours
PEFC™ certified
almost no knots
strong and lightweight
technical lifespan of 60 years
fire class D-2s, d0 (Euro fire class B optional)
A SELECTION OF SIX COLOURS
The colours Norwegian Black, Fjord Grey, Tar Brown, Yellow Ochre and Lava Red are UV-resistant, which guarantees their look and feel for a longer period of time. The Neutral colour does not contain any colour pigments and will turn grey naturally after a relatively short period of time.
SMART INVESTMENT
Royal Wood is a smart investment in the long term. Its protective properties are maintained for a very long time. Only the outer layer is bleached by wind and other weather conditions.
If you wish, you can refresh its colour with a layer of oil. More maintenance is not required.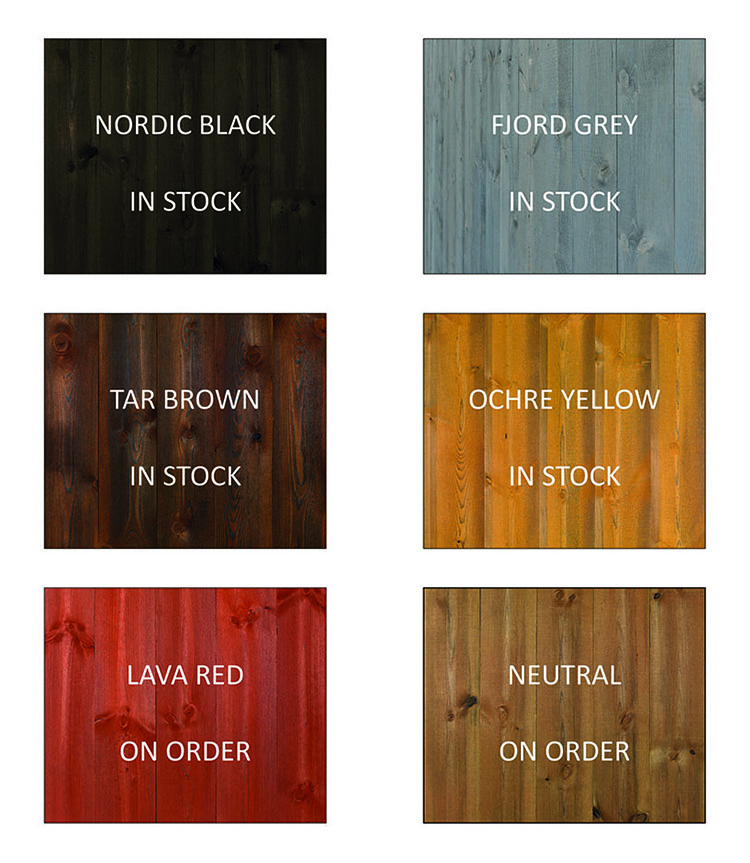 LOW-MAINTENANCE FACADE CLADDING
With Royal Wood you opt for quality wood that does not require intensive maintenance