ROYAL WOOD
Solid wood facade cladding with an extremely long lifespan of up to 60 years. It is very environmentally and maintenance friendly. High-quality with a natural look and feel.
PERFECT PINE
Gras Wood Wide has been in the pine wood business since 1868. This high-quality pine wood has been used extensively since ancient times. This durable Royal impregnated Scandinavian pine wood withstands any weather condition and requires less maintenance than any other type of impregnated wood. The benefits of this wood are minimal maintenance costs and considerable time savings.
BENEFITS OF ROYAL WOOD
available in six colours
PEFC™ certified
almost no knots
strong and lightweight
technical lifespan of 60 years
fire class D-2s, d0 (Euro fire class B optional)
A SELECTION OF SIX COLOURS
The colours Norwegian Black, Fjord Grey, Tar Brown, Yellow Ochre and Lava Red are UV-resistant, which guarantees their look and feel for a longer period of time. The Neutral colour does not contain any colour pigments and will turn grey naturally after a relatively short period of time.
SMART INVESTMENT
Royal Wood is a smart investment in the long term. Its protective properties are maintained for a very long time. Only the outer layer is bleached by wind and other weather conditions.
If you wish, you can refresh its colour with a layer of oil. More maintenance is not required.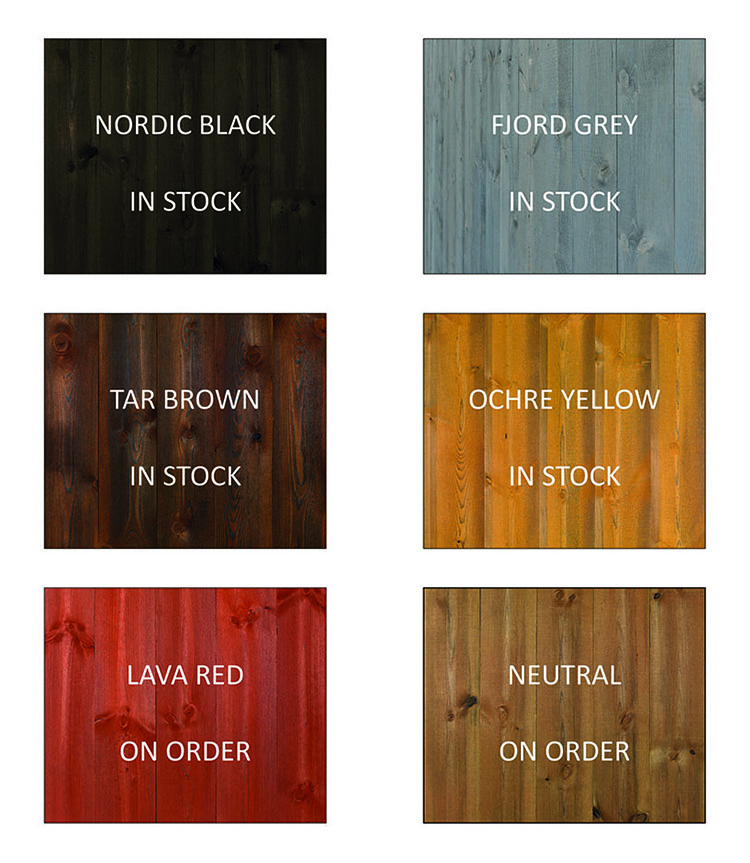 LOW-MAINTENANCE FACADE CLADDING
With Royal Wood you opt for quality wood that does not require intensive maintenance
THE PROCESS
1. The wood is impregnated under pressure
The impregnation salts that protect against deterioration by mould and insects are pressed up to the core of the wood under pressure.
2. The wood is boiled in oil under a vacuum
The wood is put into a pressure chamber, which is then filled with hot oil. The vacuum in the tank ensures that the boiling point of the water is reduced to about 62 degrees Celsius. All the water flows from the wood and is replaced with oil.
3. The cells are filled with oil
The pores are filled with oil that is pressed 1 to 3 mm into the surface of the wood and up to 15 to 20 mm into the ends of the end grain. When the material comes out of the chamber, it is dry and ready for use.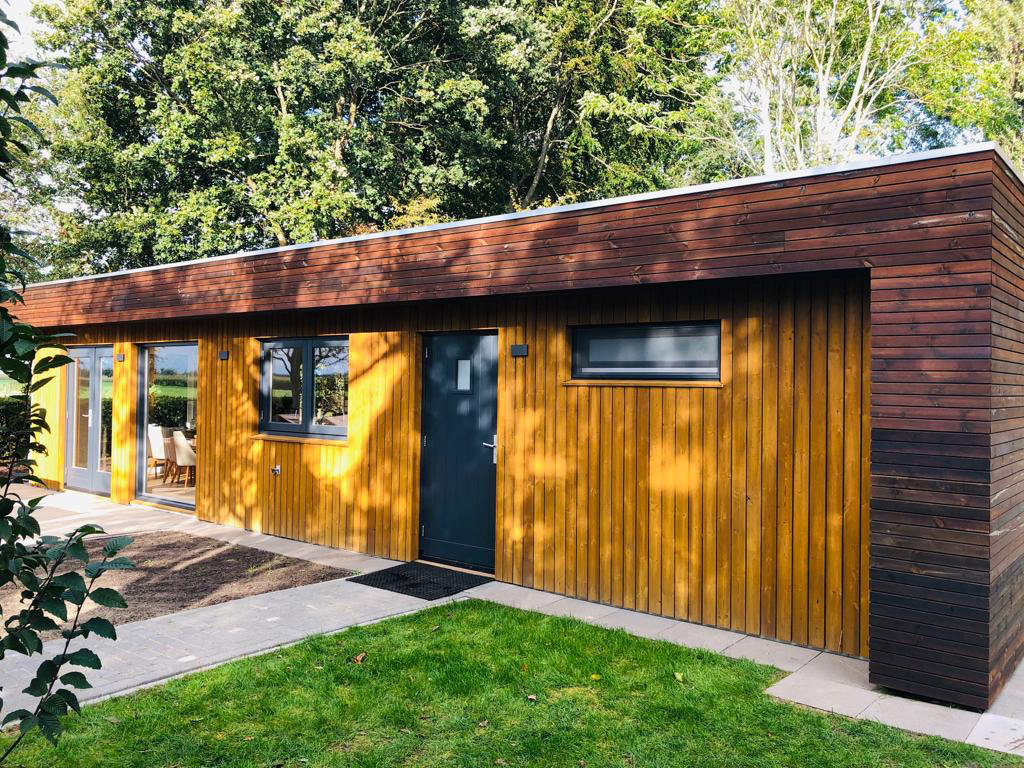 Family care bungalow Deurne (2019) provided by Bouwcenter Swinkels Lieshout
Bouwcenter Swinkels suggested the use of Royal Wood for this informal care bungalow. The bungalow is custom-made in two different colours with a focus on comfort and ease of use, and has a homely atmosphere. It has been built in a 100% sustainable manner thanks to the use of natural materials, and gives off the feel of a real house.
Hoogeveen – five apartments – 2020
The surrounding inhabitants have been closely involved in the construction of these apartments. At their request, it was decided to build on a plot of public green space where a school used to be. Royal Wood in black channel siding has been selected for the design. Because the houses consist of one floor, there is the option to build an additional layer.
TECHNICAL LIFESPAN
OF UP TO 60 YEARS!