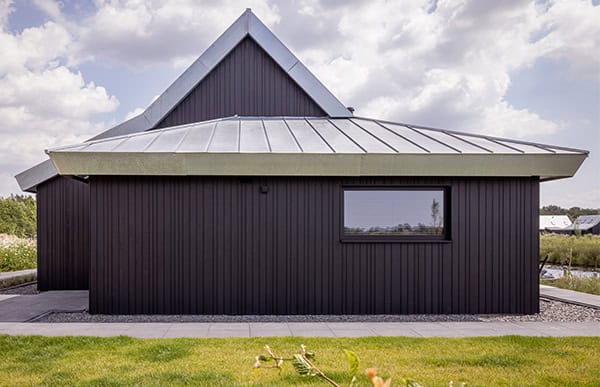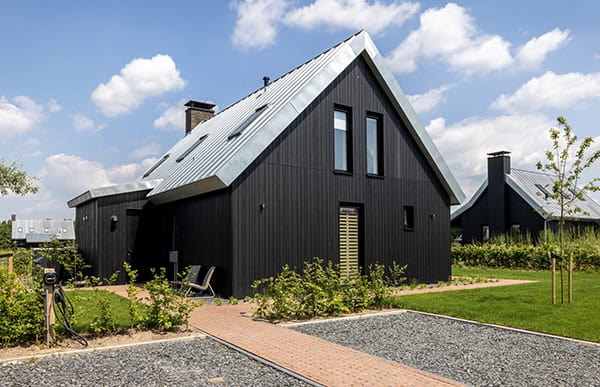 Description
This estate has been owned by one family for centuries. About 60 years ago, it was decided to open the area to the public so that guests could recreate here. Eventually, a beautiful holiday park was created here. Meer van Eysinga is a small-scale plan of 30 waterfront holiday homes.
When designing the holiday villas, wooden cladding made of Lunawood was chosen. This wood comes from sustainably managed Finnish forests and is modified without the use of chemicals. Through this modification, the durability is greatly improved. In addition, the wood is weather-resistant, 100% recyclable and PEFC certified. The chosen profile has a brushed visible side, was sprayed in a black colour for this project and mounted with blind nails. The facades have been given a playful look by using different widths.
Here you can experience the ultimate feeling of peace and comfort in beautiful forest and wetland surroundings!