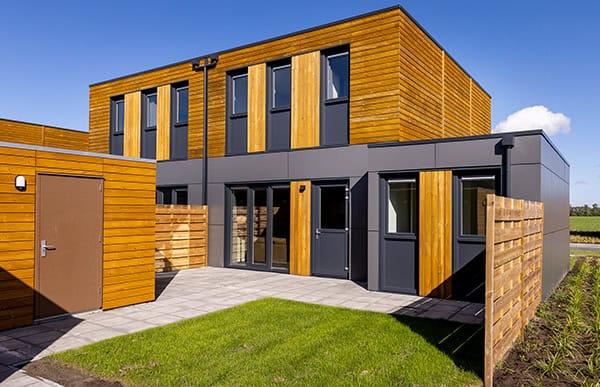 Description
Earthquake victims from Ten Post and surrounding villages can stay here when they have to leave their homes because of reinforcement work, or when their houses have to be demolished and rebuilt. For these 60 homes, wooden tongue-and-groove boards combined with plastic sheeting were used.
The facade cladding by Royal Wood in ochre yellow provides a natural and friendly appearance that will certainly make the temporary residents feel at home.
The houses, including the cladding, will be built at Daiwa House Modular Europe's factory in Eemshaven. This means that the houses only need to be finished at the location itself.