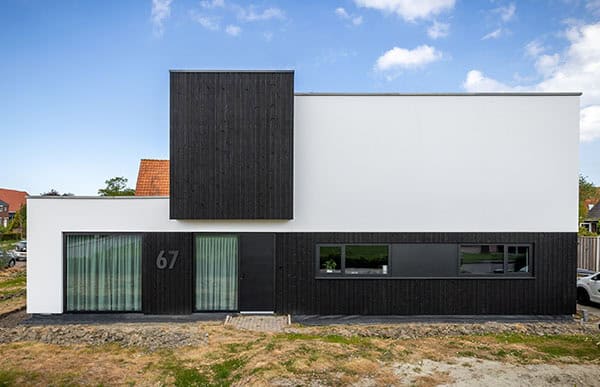 Description
This former gabled-roof bungalow has undergone a successful transformation into a modern and contemporary home. The owners started the conversion in 2019, with the help of several small businesses in the region.
At the Facade Fair, they came across Royal Wood on our stand and immediately knew it would be the perfect product for their new home.
They made a good investment, as Royal Wood has a long lifespan and is extremely easy to maintain. Royal Wood is available in six colours, and Norwegian Black was chosen for this home. The residents are very happy with the result and still enjoy their beautiful home every day!